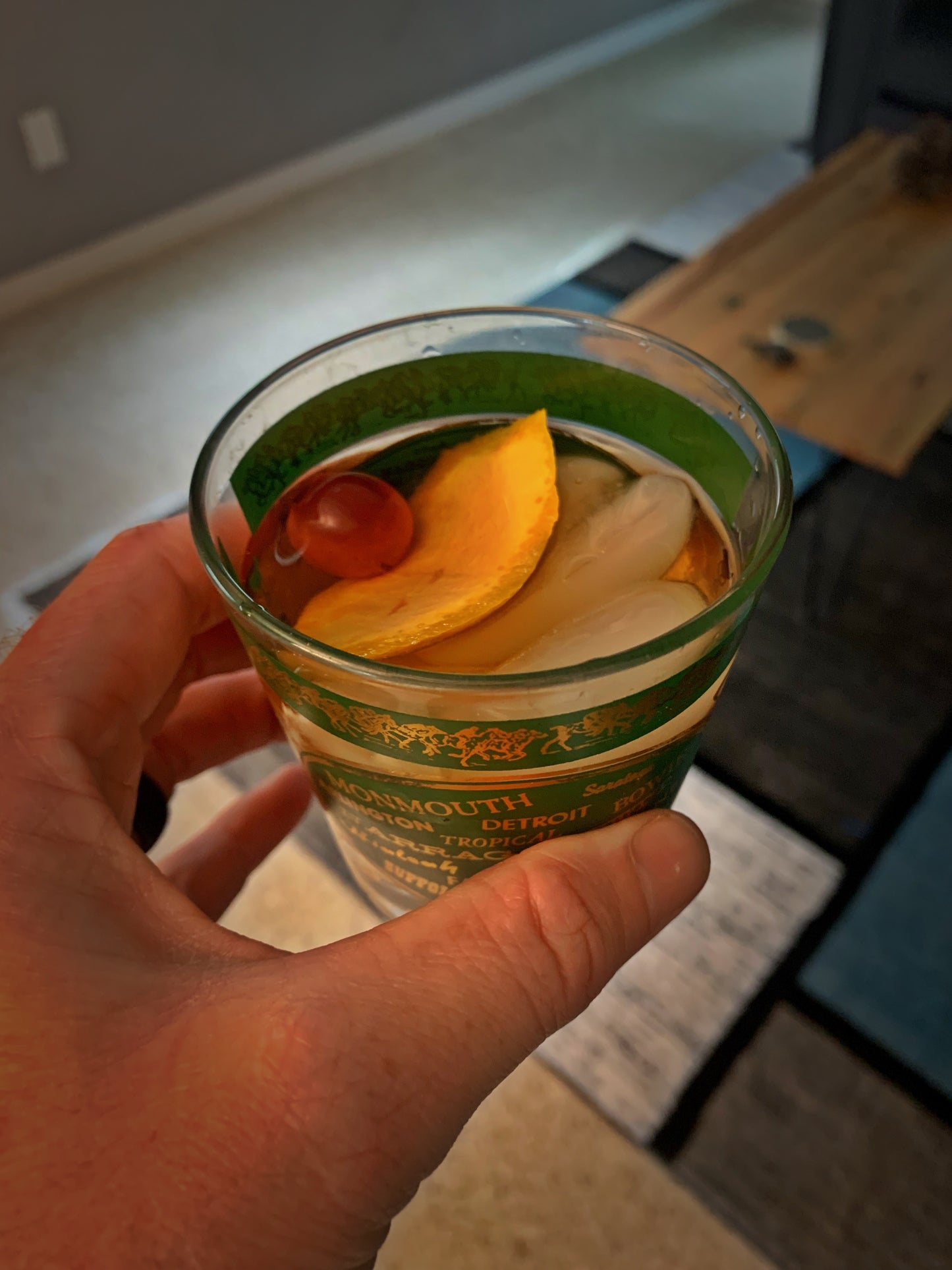 It's that time of year again—when we engage in merriment, food and spirits, sometimes to unbelievable excess. But hey, 'tis the season, am I right?
In spirit of keeping things merry, we've come up with some fun holiday cocktail recipes using Yaupon Brothers American Tea!
FLORIDA YAUPON OLDE FASHIONED
First, you'll need some simple syrup. Any brand will do. Place 5 teabags of Yaupon Brothers Fire-Roasted Warrior directly into an 8oz bottle of simple syrup, and leave it for at least three days. It should assume a green/golden color. You can use this in any recipe!
You'll also want to get one of those fancy ice cube molds that makes a giant ice cube.
In a rocks glass:
1 tbsp of Fire-Roasted Warrior Simple Syrup
1, (or how many you like), tart cherries
1 slice of fresh orange rind
2 oz of Bourbon or Rye Whiskey. We use Callalisa Creek whiskey from Sugar Works Distillery
2 dashes of Angostura Bitters
Stir or shake, and add the giant ice cube. YUM!
YAUPON HOLLY-DAY NOG, (with or without dairy)
First, we steep five teabags of Yaupon Brothers Lavender Coconut Yaupon in 750ml of any rum, but we use Turnbull Bay Rum from Sugar Works, (same link as above). Let sit for 48 hours.
Mix to taste with any egg nog, or if you want a relatively guiltless version, use an almond nog from Califia Farms. 
https://www.califiafarms.com/products/holiday-nog
Stir it up, and garnish with nutmeg and/or cinnamon!
Happy Holidays from the Yaupon Brothers Team!