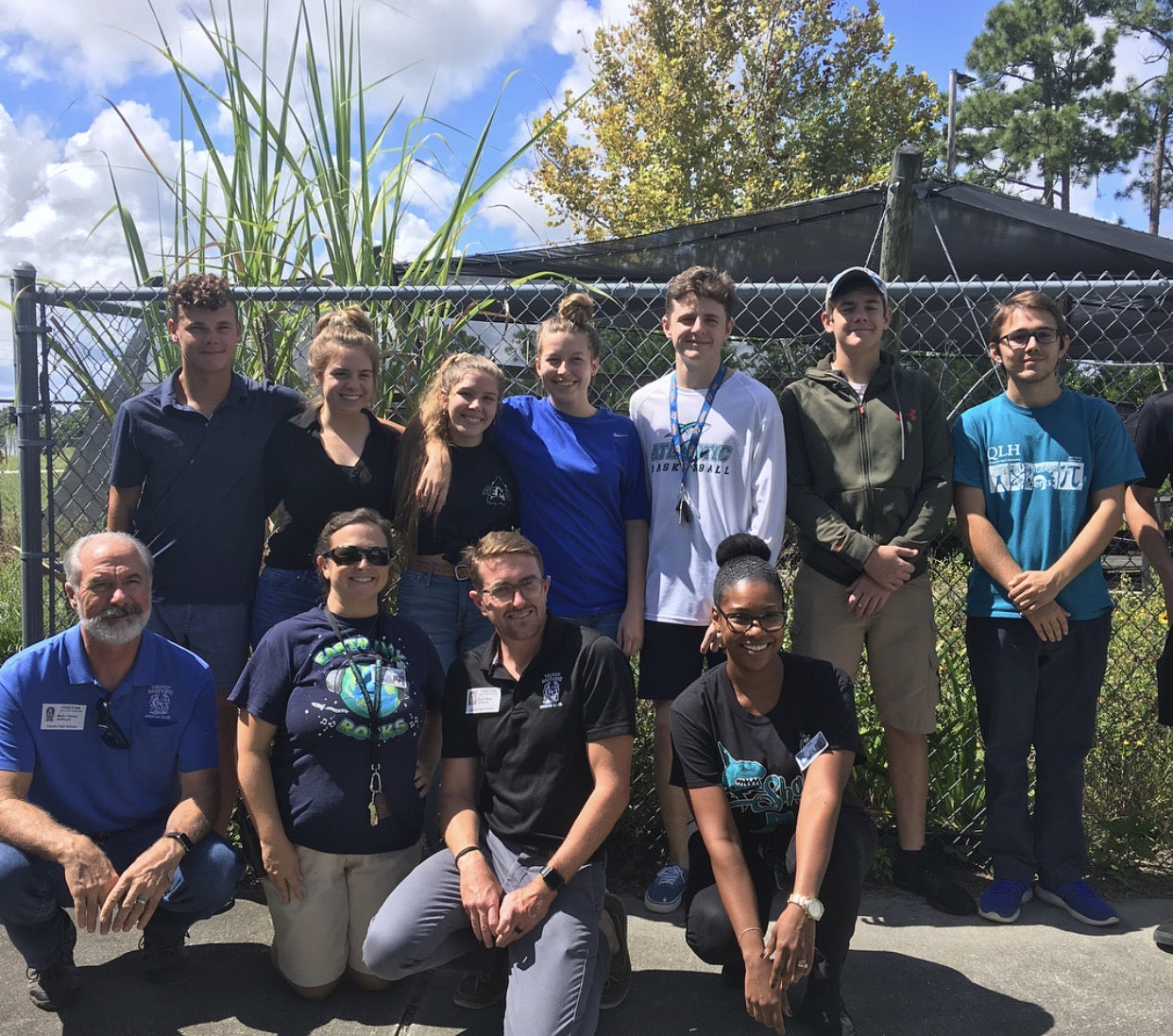 Importance of Community Involvement for the Development of High School Students
May 22, 2020 by Jennifer S. Spain
In Tanzania there is an ethno-linguistic group called the Kijita. They have a proverb that states "Omwana ni wa bhone" which loosely translates to, "Regardless of a child's biological parents, its upbringing belongs to the community". When parents send their children to school, they are entrusting the teachers, staff and administration to not only educate their children but to raise them as well. Some children spend more time with the people in the schools than with their parents. However, sometimes the fact is overlooked that a big part of a child's life and education happens outside the classrooms of a school.
As a wall-to-wall academy at the Atlantic High School, students must choose one of nine career-technical academies. The choices range from Academy of Law and Government (ALAG), Technology, Engineering, Science and Aerospace (TESA) to Academy of Gaming and Simulation, to name a few. Every Director is faced with the challenge of making sure their students receive industry certifications, secure internships, have hands-on-learning opportunities, get opportunities to meet and speak with professionals in their field, etc. 
When I accepted the position as an environmental science teacher and Academy Director at Atlantic High School located in Port Orange, Florida, I did so under one condition. I had to be able to provide the students with real world experiences. Let us be honest, science can be a dull subject if not introduced well. For me to be able to drive home the importance of preserving the environment, make science fun, give a world class education to my students and create thoughtful citizens, I had to reach out to the community.
Sometimes it is difficult to get a buy-in from the community. Some potential partners do not want to take the liability of working with minors, others are not interested because they see no value-add. So, in this case, the village is not holding up to its end of the bargain. However, once in the blue moon you come across a company that truly understands the value of community outreach and education. That is what the Aquaculture, Environmental and Marine Science (AEMS) Academy of Atlantic High School found in Yaupon Brothers American Tea Company.
Bryon White, co-founder of Yaupon Brothers American Tea Company, became an early-involved partner. Allowing students to not only tour their tea factory where students were able to process, bag and package the organic, Florida-native tea leaves, but to also create fundraising opportunities for the academy. For the past two years, the students could sell the Yaupon Brothers American tea at local farmers markets and keep half of the proceeds as a fundraiser. Students were also able to go to the Yaupon farm, get cuttings and propagate their own yaupon tree which in the future can be sold as a fundraiser or given back to Yaupon Brothers to keep the cycle going. Mr. White has also participated with our Lunch with a Scientist Series, where local scientists have lunch with the students to share about their field and how they got there. 
Yaupon Brothers American Tea Co. brand is now so synonymous with the AEMS Academy brand, that when the faculty, staff, students and the community see Yaupon Tea in groceries stores, they automatically think of the AEMS students. In the short two years the AEMS Academy has created the partnership with Yaupon Brothers American Tea Co., the students have learned about field science, entrepreneurship, mathematics, propagations, importance of natural and local flora and fauna, community outreach, and perhaps the most important thing for me, that science is fun. All of this was achieved outside of the classroom. This partnership not only emphasized the AEMS Academy motto for the 2019-20 academic year "Think Global, Act Local", it has also allowed the community to have a say in the kind of education their citizens should be receiving.