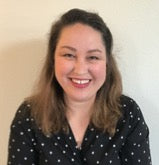 Shelly Steele Joins Yaupon Brothers American Tea Company As Chief Operating Officer
Steele brings 15 years of operational efficiency and client experience acumen to local start up
Edgewater, FL - Yaupon Brothers American Tea Company announced the addition of their newest team member, Shelly Steele, as the company's Chief Operating Officer.
"Yaupon Brothers is thrilled to welcome Shelly onto our team. She brings years of valuable experience and insight, and possesses a positive, team-oriented perspective that will bring our brand to the next level!" - Bryon White, CEO
Shelly is bringing over 15 years of business experience to Yaupon Brothers.  Her professional career has predominantly been as a consultant and innovator within the Financial Services sector, repairing struggling business lines, optimizing successful ones and helping companies grow into new markets.  Shelly has held leadership roles at UBS Financial Services, Ernst & Young and Charles Schwab.  She has a passion for people development, bringing new ideas to life and volunteering in the community.
In taking on this new role for Yaupon Brothers American Tea Company, Shelly will be returning to her hometown, New Smyrna Beach, and will be responsible for helping to expand the production capacity, develop new customer acquisition strategies and oversee the day to day running of the rapidly expanding yaupon tea business.  Yaupon Brothers has seen tremendous growth and are excited to leverage the experience that Shelly brings as the company plans to expand into a new factory, create a unique network of American farmers and penetrate new markets worldwide. 
"To be a part of a team that is so committed to giving back to the community, Florida farmers, and Indigenous Tribes while also disrupting the tea and beverage industry with a truly unique product – it's an opportunity of a lifetime, and I'm so grateful to be a part of the Yaupon Brothers' journey," Steele said.
Yaupon Brothers American Tea Company was founded in 2016 by two brothers, Bryon and Kyle White and Shelly's father, Mark Steele.  They make several blends of tea that are made from a Florida native plant called the Yaupon Holly; a naturally caffeinated, antioxidant-rich superfood that was consumed for thousands of years by several Native American Tribes in the southeastern United States. 
###
If you would like more information about this topic, please contact Bryon White at (386) 566-3826 or email yauponbrothers@gmail.com.