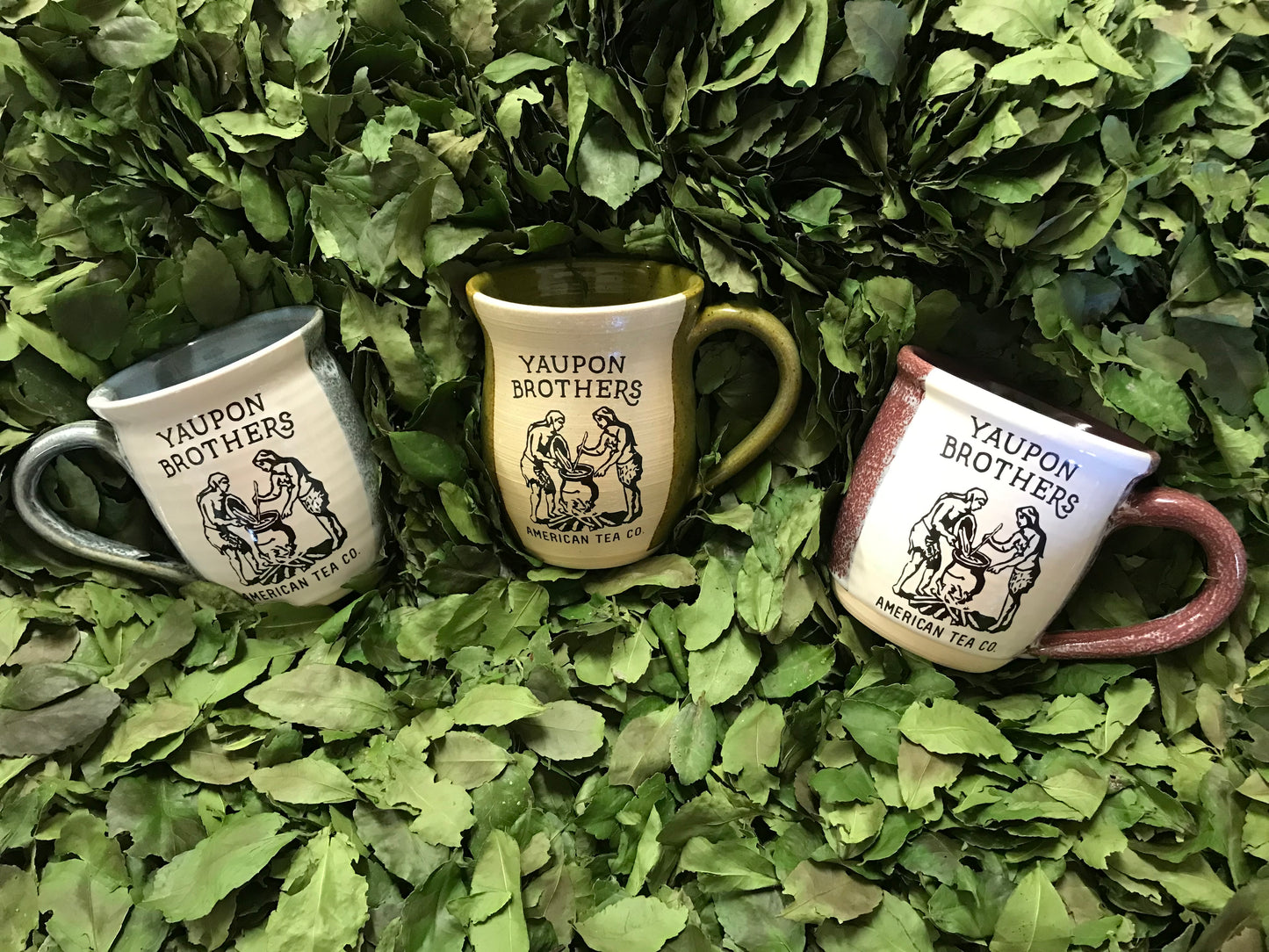 Mary Steele is the wife of Yaupon Brothers Co-Founder, Mark Steele, but few know that she is a powerhouse in her own right.  She typically likes to stay behind the scenes, but we are going to bring her into the limelight – because her work is just too good not to spotlight!
Artistically speaking, Mary is a ceramicist, and has been making hand-thrown pottery since her college days (which we'll respectfully not mention how long ago that was).  
Professionally, Mary is a retired Speech Pathologist who built up a reputation locally as the go-to therapist for young children who were developmentally delayed, medically fragile, or autistic.  Mary has been side by side with Mark and the team building up the Yaupon Brothers business, helping out behind the scenes.  You may have seen her at the NSB Farmer's market manning the booth, but she's known by the team as being a tremendous help in the factory – jumping in to all aspects of production, even leaf harvesting on occasion!
Each holiday season, we are lucky that Mary makes Yaupon Brothers ceramic mugs – each distinctly and uniquely different – and they are now available on our website!  You can purchase a Yaupon Brothers Ceramic Mug or get a one as part of the Tea Lovers Gift Box that includes a mug and a canister of tea.  The artistic process is pretty arduous, but Mary makes it look easy.
Mary starts by throwing clay on the potter's wheel, which then dries until it's leather-hard.  She then trims the bottoms and adds handles before drying the mug completely.  The dried mugs are then put into a kiln and bisqued fired.  
From here, she mixes up the various glazes and glazes each individually.  The glazed mugs are then fired again.  She adds decals with our logo and fires one more time! 
The end result is just stunning.
These mugs are microwave safe and a perfect way to enjoy your cuppa Yaupon tea.  Be sure to get yours before they run out!
Thanks Mary for all you do!